Dragon Tiger is becoming one of the hottest online casino games in South East Asia due to its simple game pattern, making it a favorite game for gamblers.
Get to know the best mode for the game
If you are a frequent visitor in casinos, you must know or have played baccarat and other probability guessing games. This is exactly the case with dragon and tiger. It belongs to the game of luck. Simply guessing the dragon or tiger can quickly grasp the rules of the game.
Dragon Tiger game pattern-Detailed betting area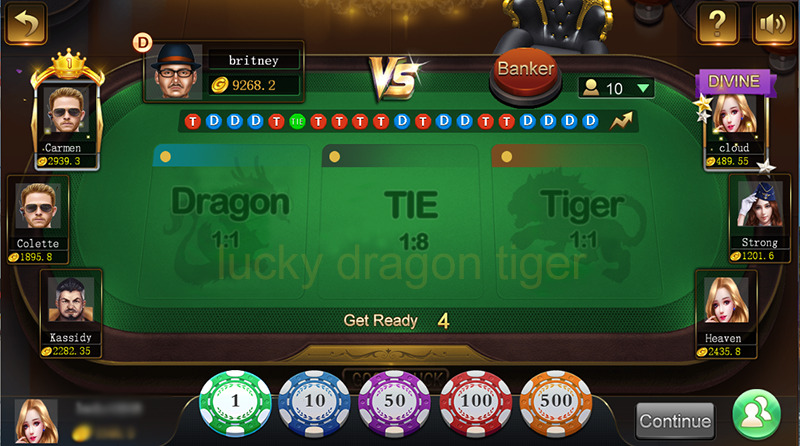 Detailed explanation of different betting areas
| | | |
| --- | --- | --- |
| The left betting area is a dragon | The middle betting area is TIE | The right betting area is Tiger |
| | | |
| Odds 1:1 | Odds 1:8 | Odds 1:1 |
Dragon tiger game betting area diagram
How to learn and understand Dragon Tiger pattern?
Dragon Tiger is an online casino game with very few free-to-play modes, so you have to buy chips to get into the game rooms they have access to.
When you buy chips, please don't be too anxious to bet, because you need to know more about the dragon and tiger trend chart to be able to win.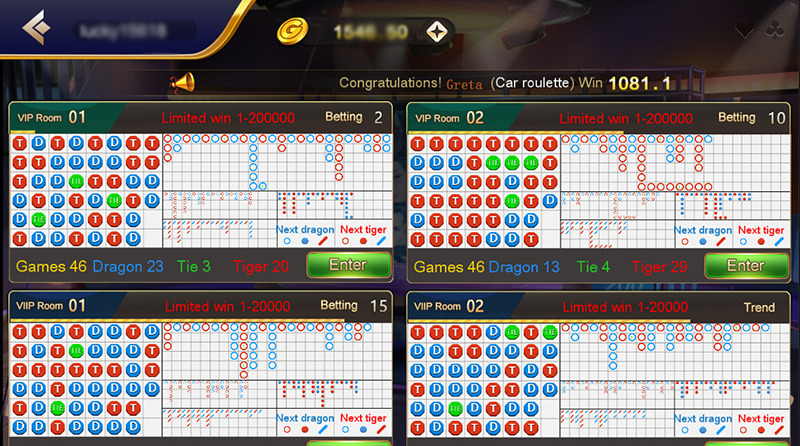 T:The red circle represents the trend of the tiger each time. These trend charts are real-time and change every time it ends.

D:The blue circles represent each time the dragon moves. It changes every time it ends.

TIE:The green circle represents each move of the TIE. It changes every time it ends.
Pro tip: Beginners must learn to read the dragon and tiger trend chart, which is the key to winning, but don't be fooled by TIE, although its odds are high, it is difficult for you to win.
Betting and Chip Areas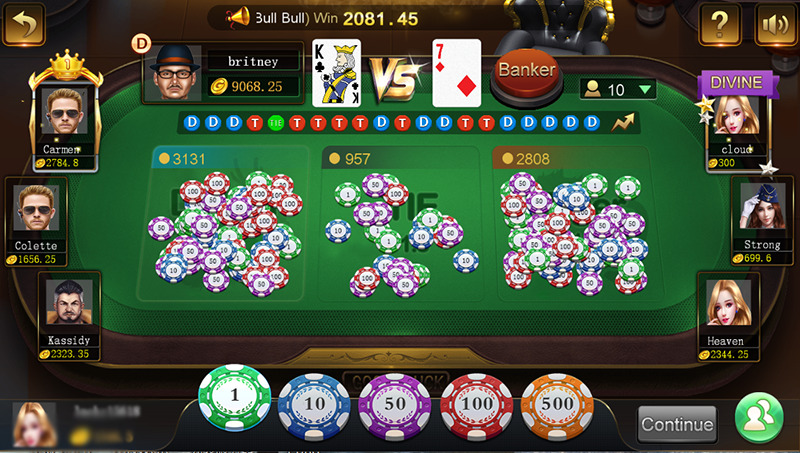 You can directly use the touch screen to place bets, it is very simple, each online casino may have different betting chips, so you can choose the smallest chip betting at the beginning to learn.
Game over illustration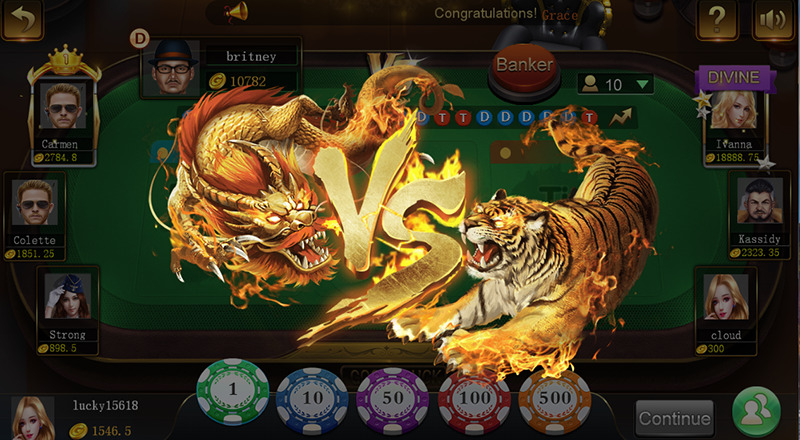 Each bet has a limited start and end time, so plan your money ahead of time to avoid losing your chances of winning.