Teen Patti Game 3Patti Poker is a chess and card game that needs to test the players' courage and wisdom. Because of the unique comparison, fold and raise operations, etc., it creates uncertain factors in the game. In this game, it is not only luck, but also different results due to the player's own psychological factors.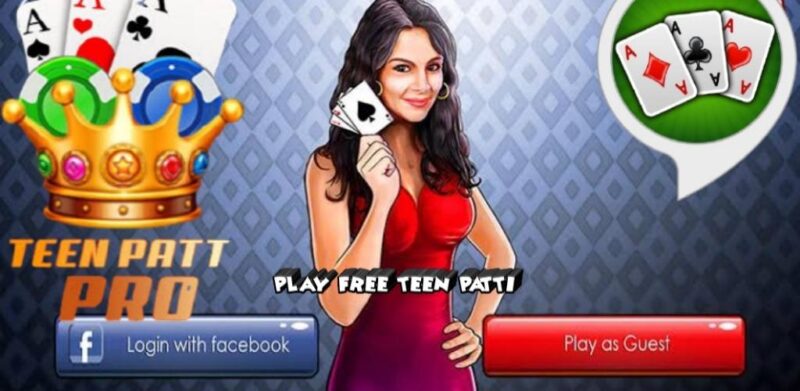 For example: a player with a very poor card pretends that his card is very good, while a player with a good card can't guess the opponent's card and therefore has no confidence in his own card and feels that he does not have a great chance to win and folds. As a result, players with bad cards won the game because of their courage and wisdom.
Among the popular card games in India are not only Teen Patti but also Rummy and Dragon vs Tiger game.
Teen Patti Game 3Patti game rules
At least 2 players
Use 52 cards with big and small kings removed
At the beginning of the game, players need to put in an ante before
At the beginning of the game, players need to put in an ante before they can take the cards and check the cards. After betting, they need to pay 2 times (the bet amount is 10 for unchecked cards and 20 after the cards are checked).
Comparing cards need to pay a comparison fee of 2 times the current bet amount, and can choose any player as the object of the card comparison
When the round is online, the system will automatically open cards to compare cards
Teen Patti brand
Leopard: Three cards of the same size.
Shunjin: Three consecutive cards of the same suit.
Golden Flower: Three cards of the same suit.
Straight: Three consecutive cards of different suits.
Pair: There are two cards of the same size among the three cards.
Single card: In addition to the above cards.

After the player puts in the ante bet, the first round begins, and 3 cards are divided. The player chooses to look at the cards, call, raise, fold, compare cards, etc., until the last player remaining in the game ends, and the remaining players win and get All chips in the prize pool. If the round reaches the upper limit, there are 2 or more players, and all players have a showdown, with the largest card being the final winner.