Mini flush is a casino game related to cards like teen patti flush game. Playing flush in new style – against the dealer and with a variety of options to win is mini flush. It is a dealer conducted game. Dealer deals 3 face down cards to all players and dealer himself. Like traditional flush, a 52 cards standard deck is used in mini-flush ranking of the tricks remaining the same – the highest is three Aces and lowest is 5,3,2.

Ante is a compulsory bet for the players to enter in the game while play is to raise an twice the amount of Ante to see the dealer's hand. Play is like a move. Player may chose not bet on Play, thereby losing their Ante before opening of the dealer's hand. Dealer's hand qualifies having a minimum Queen High. With a non – qualified hand, the dealer pays 1 to 1 to all Ante bets while Play bets remain stand-off. Showing qualified hand the dealer pays player's all better hands (comparing to the dealer's own) 1 to 1 bets both on Play and Ante. Players loose both bets if dealer's hand is better. All equal hands remain stand-off.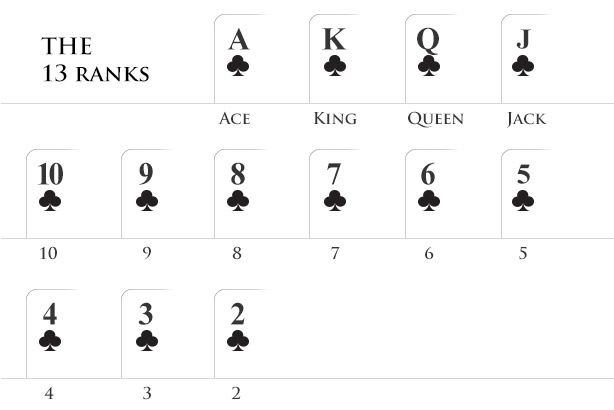 Side Bets are optional bets
High and Low are additional choices for players. Players can bet on both or choose one of them. It is not compulsory to bet on any of these. However, bets are to be placed before dealing cards.
Dealer's better hand will not influence these optional bets. These bets are solely on the cards in the Player's hand and not whether the Player beats the Dealer.
Pair or High
High hands of three of a kind, double run (a sequence of same suit), run (an off-suit sequence), colour (all three cards of same suit) and pair (any two of same value like 8, 8 and other) are Pair or High.
Players can bet to win 99 times by getting a high – any three of a kind. Other high hands – doublerun wins 2 to 1 and money back to any pair.
10 Top or Low
A hand of maximum 10 Top with off – suit cards (two cards may be of same suit) are 10 Top or Low.
If player expects to win 50 times by the lowest hand – 5, 3, 2 or 5, 4, 2 may not miss this option. Other low hand 9 top wins 1 to 8, top wins 2 to 1, 7 top wins 4 to 1, 6 top wins 15 to 1 and money back to 10 top.