The Teen Patti is the ultimate version of the card game which is preferred in the friends and family gathering, not only the men, women also like to play Teen Patti. As we know the "Teen Patti" is an Asian game which is introduced by India. Nowadays the Teen Patti is a very popular game all over the world, most of the people love to play 3 Patti game because it's the ultimate game variation.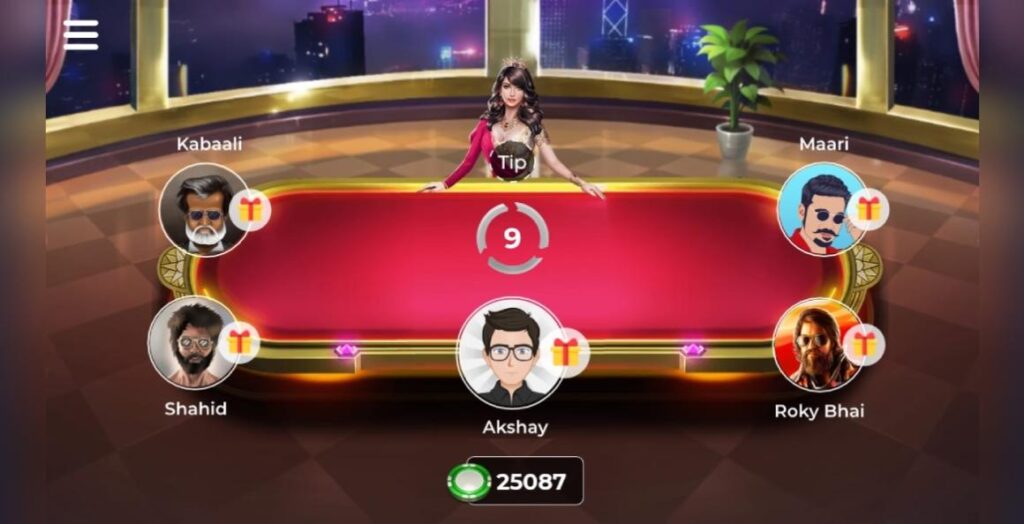 Everyone knows its basic game variation for playing Latest Teen Patti, but most of the people don't know about its interesting variation which is AK47. So here we are introduced how to play AK47 variation in Latest Teen Patti game.
The AK47 Variation in the Latest Teen Patti
Before you playing AK47 in Latest Teen Patti, you have to need to know about the actual meaning of the AK47 variation. In this variation, the cards with A, K, 4 and 7 will be considered as jokers. The players can have various jokers given multiple A, K, 4, and 7 cards.
"A" stands for Ace
"K" Stands for King,
"4″ Stands for 4 digit card
"7 " stands for 7 digit card,
How to Win Teen Patti Game in AK47 Variation:
In the game of ak47, chal amount starts with 200 coins but you can increase your chal amount X2 of the boot amount. The maximum blind you can use 4 times in the game and maximum chal you can use 25,000 coins.
Rules of the Ak47 game:
The boot amount of this game is 200.
Max blind term is 4 per candidate.
A user uses maximum chal is 25,600.
The maximum pot of the game is 4,09,600.
The card is winning terms of this game
Play with Blind Cards
When you open the latest teen Patti mobile game, then they can see the all features on the game screen where a user can play multiple variations with one touch. After that, the game provides the online player which give the playing chance in front of as a competitor. Unless the game starts the game application give the information where they can maximum blind uses, pot uses, chal uses and bet uses, which useful for everyone user.
Other Popular Variations of Latest Teen Patti:
The Latest Teen Patti has many ultimate game variations for amazing gameplay. You can try these exciting Teen Patti variation for something new: –
Muflis: – A muflis is an ultimate variation in Teen Patti game, In this variation, the boot amount is starting 200 coins but you can increase your boot amount X2 of the actual amount. You must try this variation in the latest Teen Patti game.
Hukum: – A hukum is like the traditional word, but this is a one of impressive variation in teen Patti game. In this variation you can play maximum blind you can use 4 times in the game and maximum chal you can use 25600 one time play mode, the great think about the maximum pot which you can use 4,09,600.
So you can enjoy these Latest Teen Patti game variations with your friends, family, and other anonymous friends. And I will introduce some more amazing 3 Patti variation in the next Article.
Conclusion:
We know that Teen Patti is a very popular game application in Asian countries like India, Pakistan, Bangladesh, and etc. If you like to play 3 Patti game and looking for a best Indian Poker game, then you can Download Teen Patti in your Android smartphone. Where you can get the amazing variations to play LTP game and feel like a real casino game.
Click this link to download Teen AK47 Patty apk