While the American and European poker games are the most popular ones, there are at least 50 variations of this classic game. Some like the Irish drinking game where you have to drink with each lost hand are unique. Teen Patti is popular in South Asia. Just like in poker, the winning players is the one who'll have the strongest hand at the end of the game. There's no joker by default though players may choose to feature it. This is more of a luck game. Surprisingly, it pays more emphasis to the betting aspect. Before the dealer issues cards, a boot or an ante is made. This is the minimum bet required from each participant.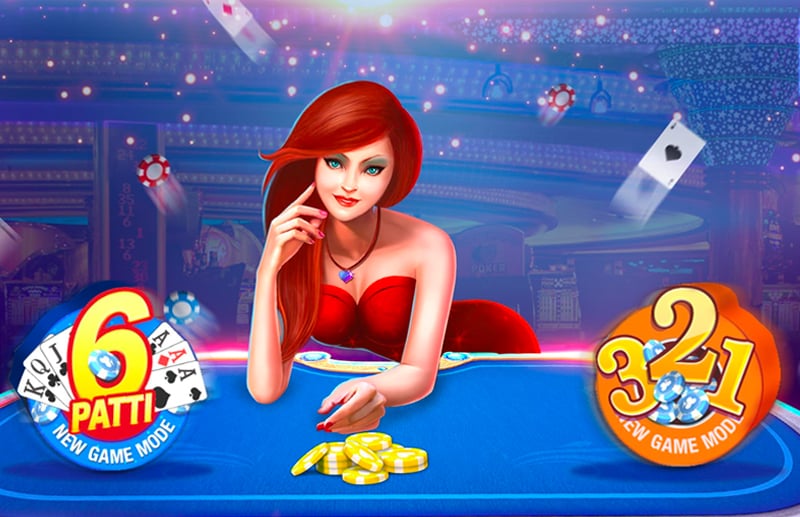 Teen (तीन) in Hindi translates to three and this is the number of cards given to each player at the start of the round. Patti means (पत्ती) cards. Can you see where the name Teen Patti comes from?
Betting On Teen Patti
Teen Patti was originally a casual game played at social gatherings and during religious festivals like the Diwali. When loved ones came together for these festivities, rupees would be given to the winner as a way of spicing up this social game. This gambling aspect of the game evolved to what it is. Today, you can play Teen Patti with real money at all the best online casinos in India. Casinos that have a live dealer are called live casinos. They are not many and you'll most likely be playing this game as a table game where the software provider allocates cards randomly.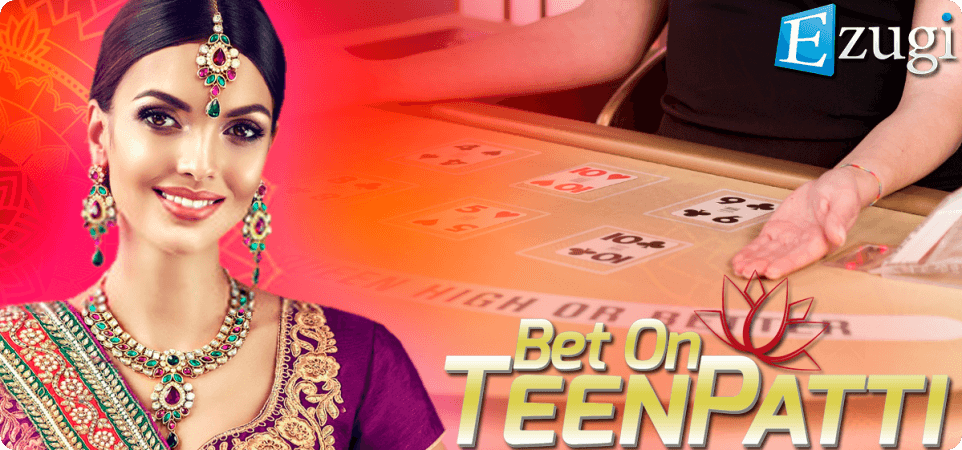 While all card games rely on luck in that how you play is pre-determined by the cards you're handed at the start of the round; players that can read their opponent's hands have an advantage at Teen Patti too.
How Is It played?
The dealer (or live dealer at a live casino) is chosen before the start of the game. Each player makes a bet. Depending on how players agree, they can either make a seen bet where they look at their cards before making a bet or a blind one. The dealer dishes out cards face down. This is an anti-clockwise game and the player on the dealer's left-hand side goes first.
Even though there's a minimum stake – agreed on by all players – you're required to beat the previous player's stake if they had made a blind bet. If they had seen their cards, you're required to stake half their bet. You can choose to end the game and at any time and hope that you'll be the one taking the winnings.
There are six Teen Patti variants and AK47 is the most popular one. Here, the cards A, K,4,7 all act as wildcards (or jokers). Players with any of these cards have an advantage.
What Is A Sideshow In Teen Patti?
A sideshow is a request made to another player asking to compare cards. For a sideshow request to be valid, both players must have seen their cards and the player making the request must stake at least twice the minimum stake agreed on. The player can either accept this request – and compare cards – or ignore it.
After a sideshow request is approved, the player with low-value cards has to pack. Whenever there's a tie, the player that had asked for this sideshow is considered to have lost and has to pack instead. The game resumes normally whenever a sideshow request is declined. Players can agree on how many times they can reject sideshows in a game. Three is the maximum number of times a sideshow request can be declined by default.